(CNN) -- The London property market
Did you know that some of London's most iconic properties are at least partly owned by Middle East investors?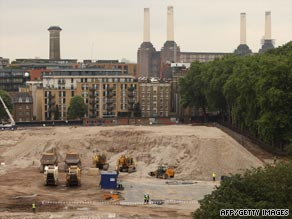 With local property markets falling throughout the region, investors from the Middle East are looking to London.
Some of their high profile investments include London's Savoy Hotel, Chelsea Barracks and, possibly, the site of the US Embassy building in Grosvenor Square.
Individuals from the region have long been discreet buyers in the London real estate market. Now as their local property markets fall, many are buying up some key properties in London.
MME takes a look at who owns what... and how much they're spending.
How reliable are current economic forecasts?
G20 Finance Ministers wrapped up their meeting in London this week with an agreement to curb hefty bonuses for bankers and increase capital requirements for banks.
One year after the Lehman Brothers collapse the Ministers said that the economy was looking brighter, but forecasts for 2010 for the region vary wildly.
This week MME sits down with the Former Prime Minister of Pakistan Shaukat Aziz and 20 year veteran banker in the region to discuss the region's road to economic recovery.
Watch the show this week at the times below:
Friday: 0915, 1945
Saturday: 0645
Sunday: 0815 (all times GMT)
E-mail to a friend