LONDON, England (CNN) -- Energy giant BP's second-quarter profits slumped 53 percent, with the firm's chief executive warning he saw "little evidence" of growth in oil demand.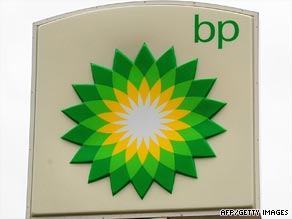 Tony Hayward said BP expected the "recovery to be long and drawn out" after revealing it made $3.14 billion in the three months ended June 30, down from $6.74 billion during the same period last year. Its half year results were down 57 percent to $5.52 billion.
BP produced four percent more oil during the last quarter than in the second quarter last year, but a dramatic fall in price has savaged its bottom line.
Oil prices peaked at $147 a barrel last July before falling below $35 over the winter. It is now near $70.
Hayward said economic data suggested the global economy could stabilize during the summer, but that any recovery would likely be sluggish.
However, he said BP was delivering good performance in a tough environment.
It had already reduced cash costs for 2009 by $2 billion and was expecting to save another $1 billion in the second half of the year, Hayward said.
"We are in turbulent times, volatile and uncertain. But we continue to steer a steady course through choppy waters. Two years ago we set out to restore our ability to compete more effectively with our rivals in the sector," Hayward said.
"The momentum we established in that process remains very powerful. Despite the current climate, we are making good progress in growing our upstream, turning around our downstream and driving cost-efficiency across the group.

"We have already surpassed the target we set ourselves at the beginning of this year for cash costs but we are by no means complacent. We will continue to push efficiencies into the group and make sure every dollar counts," Hayward said.
BP shares were down 1.7 percent soon after the announcement.
E-mail to a friend