(CNN) -- IN FOCUS: Life of a Baghdad Businessman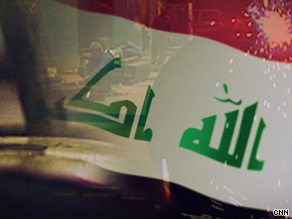 Security issues in Iraq remain a major concern for small businessmen
As the June 30th deadline approaches for US troops to withdraw from Iraqi cities, security still remains a major concern especially for Iraqi businesses. Years of sanctions and war have created severe roadblocks for business in Baghdad. Fred Pleitgen takes a look at the ongoing struggle for one company trying to get even the smallest things done.
FACETIME: Andris Piebalgs, EU Energy Commissioner
Equity markets in the developing markets have dropped 10 percent from their peaks after a gloomy outlook this week from the World Bank. Oil prices have been swept up in the sell off. At the annual EU-OPEC meeting in Vienna the biggest issue on the agenda is to stabilise prices. This week MME talks to the EU Energy Commissioner Andris Piebalgs about energy security and obtaining supplies from the region.
Watch the show this week at the times below:
Friday: 0915, 1945
Saturday: 0645
Sunday: 0815 (all times GMT)
E-mail to a friend