(CNN) -- IN FOCUS: Investing in Saudi Arabian Stock Markets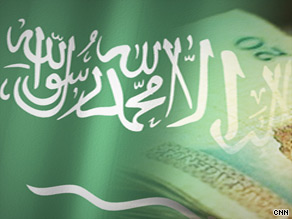 Can the Saudi stock market really open up?
It's the region's largest bourse, but the Saudi Arabian Stock Market has long been insulated -- open only to investors in the GCC. That's changing. The Saudi market regulator is taking steps to open up the Tadawul to foreign investors. A new bond market was launched earlier this week and six new IPOs are expected by the end of the year. But will the Kingdom ever be as open as its neighbors Qatar, Kuwait or Dubai?
FACETIME: Akbar Al Baker, CEO, Qatar Airways
As IATA predicts a loss of $9 billion for the global airline industry this year, airlines in the region are on a spending spree. Middle East carriers are leading the way at the Paris Air show, despite predictions of losses. Gulf Air and Qatar Airways were the first to sign multi-billion deals with Rolls Royce and Airbus. This week MME talks to the man behind Qatar Airways, CEO, Akbar Al Baker about why his company is still spending to add capacity when the rest of the world is cutting back.
Watch the show this week at the times below:
Friday: 0915, 1945
Saturday: 0645
Sunday: 0815 (all times GMT)
E-mail to a friend