From CNN's Bharati Naik





NEW DELHI, India (CNN) -- Fuel pumps across India ran dry Friday as a strike by workers at state-run oil companies entered a third day.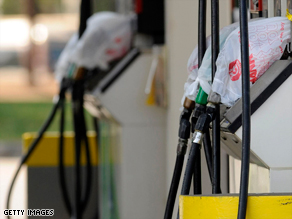 Indian Oil, Bharat Petroleum and Hindustan Petroleum are all affected by the strike.
The deepening crisis came as India's Home Minister P Chidambaram called on striking officials to end the action immediately, saying it was "placing an intolerable burden on the people." He said the government is willing to hold talks without delay.
Emphasizing the magnitude of the situation, Chidambaram said the Indian army could be called in if the crisis spirals. "I can't go into the details, but if someone from the army has to be called they will be called," he said after a Friday cabinet meeting.
The strike is having a huge impact on the nation's economy, according to energy analyst Narendra Taneja. He said up to 75 percent of India's oil outlets are drying up.
Many of the 50,000 striking employees have returned back to work, according to Taneja, but nearly 2,000 employees in critical jobs -- engineers, managers and supervisors -- are believed to be still on strike.

Watch more about the fuel shortages »
Three of India's biggest oil corporations -- Indian Oil, Bharat Petroleum and Hindustan Petroleum -- have been essentially shut down by the strike.
The impact of the strike was being felt across all major cities in India, including Mumbai and New Delhi, where motorists waited in long lines to purchase fuel. Police have been called in to maintain order at many petrol stations.

Just before the strike began on Wednesday, India's Petroleum and Natural Gas Minister Murli Deora appealed to oil sector leaders to exercise restraint and withdraw the strike notice in the interest of the country and its citizens.
Adding to the country's woes is a separate strike by transport unions, whose members deliver much of India's gasoline and diesel. Strike-created fuel shortages are also hitting the airline industry, delaying flights, media reports said. The fuel shortage could eventually halt the production of electricity, Taneja said.
E-mail to a friend

All About India • Oil Production and Refining