(CNN) -- In focus: Gaza economy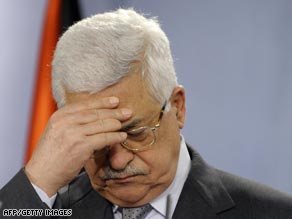 President of the Palestinian Authority, Mahmoud Abbas. The humanitarian crisis in Gaza is a far cry from the prospects for economic turnaround last year.
The United Nations says there's a full-blown humanitarian crisis in Gaza. The main concern now is getting medical supplies and food into the territory.
But it's a far cry from the situation a year ago, when the possibility of peace drew prospects of an economic turnaround in the Palestinian Territories. MME looks at how the current crisis is likely to impact economic development.
Facetime with Mohammed Al-Aleem, Kuwaiti Oil Minister
The volatility in the oil markets continues with all the uncertainty in the global economy. This week saw crude prices rise above $50, but plunge 12 percent a day later. That's despite efforts by OPEC to bolster prices. The cartel cut supplies three times at the end of last year. But some question their power -- and their motives -- at a time when the global consumer needs lower prices. MME talks to Kuwait's Oil Minister Mohammed Al-Aleem to find out what OPEC hopes to achieve.
Watch the show this week at the times (GMT) below:
Friday: 0915, 1945
Saturday: 0645
Sunday: 0815
E-mail to a friend