LONDON, England (CNN) -- What do badger consultants, dog psychologists, and painting authenticators have in common?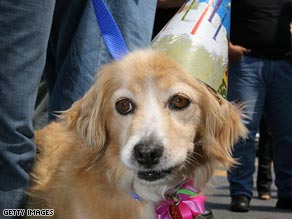 Analyze this: Jobs such as dog psychologists are on the rise according to Hiscox.
They're some of the unusual and quirky jobs that are becoming more commonplace in modern society, according to Hiscox UK, a British insurance company.
Hiscox says it has seen a steady rise in the number of non-traditional businesses looking for insurance policies to cover these unusual jobs.
They include badger consultants, who advise people how to keep within the laws protecting the nocturnal animals. Dog psychologists analyze the behavior of troublesome dogs, and saddle consultants help horse riders find the most comfortable ride.
Others include Kosher certification consultants, who tell businesses how to prepare food in accordance with Jewish law; painting authenticators, who differentiate between real and fake masterpieces; and feng shui consultants, who advise clients on the Chinese practice of configuring objects to achieve spiritual harmony.
While the unusual jobs may meet specific needs, the difficulty for Hiscox is devising insurance policies that will apply and have the appropriate professional indemnity insurance, said Gary Head, the director of business insurance at the company.
"In today's compensation culture, it is unfortunately all too easy to imagine a customer suing their dog psychologist if their dog continues to eat their slippers, or somebody taking their feng shui consultant to court if they're not happy with their home's energies," Head said.
E-mail to a friend