By Tasnim Shamma
Tasnim Shamma is a reporter for The Daily Princetonian, the independent student newspaper at Princeton University. This article was brought to CNN.com by UWIRE, the leading provider of student-generated content. UWIRE aims to identify and promote the brightest young content creators and deliver their work to a larger audience via professional media partners such as CNN.com. Visit UWIRE.com to learn more.
(UWIRE) -- Princeton University's policy of not allowing its officers to carry guns on campus doesn't hurt the officers' ability to do their jobs, the Occupational Safety and Health Administration ruled.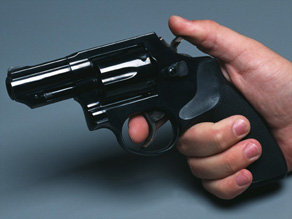 OSHA closed the case on June 24 after ruling that Princeton did not violate OSHA regulations.
OSHA closed the case on June 24 after ruling on June 20 that Princeton had complied with OSHA regulations.
The complaint, filed by Public Safety Fraternal Orders of Police's president and patrolman James Lanzi, alleged that the policy of not allowing Public Safety officers to carry guns was an occupational hazard.
Lanzi has been publicly pushing for the institution to arm trained Public Safety officers since early 2008.
"It's a safety-and-health issue, a matter of our ability to respond to something -- that's the basis for the complaint," Lanzi told the Times of Trenton earlier this week.
An informal complaint
The complaint was treated informally because Princeton did not meet the criteria for the on-site inspections conducted for formal complaints, OSHA spokeswoman Leni Uddyback-Fortson said. These criteria include the existence of a likely or imminent danger and previous OSHA citations, according to OSHA's web site.
"Basically, the complaint itself alleged that the University was not providing its 22 police officers with the necessary tools that would allow them to do their job safely," Uddyback-Fortson said.
OSHA treated the action as an informal complaint, allowing the school five days to respond in writing whether the allegation was valid or invalid, she said. OSHA found the university did provide the training and the personal protective equipment that was required by OSHA standards.
Public Safety officers currently carry batons, handcuffs and a substance similar to pepper spray. They also wear bulletproof vests.
A June 19 letter submitted to OSHA by Princeton noted that "two state courts have considered this identical issue, and both have dismissed the complaints" on the grounds that OSHA has no specific standards for equipping employees with firearms as "personal protective equipment."
Princeton's letter was referring to similar complaints filed against the University of Wisconsin and the University of Northern Iowa, both of which were ultimately dismissed by state courts.
Princeton went on to cite a Department of Justice survey stating that, as of 2004-05, only 30 percent of private colleges and universities nationwide with sworn police officers had armed public safety officers.
"For some colleges and universities, the right policy is to arm their public safety officers, but we believe that would not be the right policy for Princeton, at least for now," Princeton spokeswoman Cass Cliatt said.
Princeton officials have said if an armed on-campus response is necessary the Princeton Borough and Princeton Township police departments will be able to adequately handle the situation.
"When there is a need for an armed officer in a situation that is potentially violent, we work with the Borough or Township to have them respond; that is one of our unique characteristics with our location between two municipalities," Cliatt said.
Cliatt said the Princeton believes it is fully compliant with all OSHA regulations and that arming Public Safety officers could harm the relationship between students and officers.
In a March 3 column, however, Lanzi said that Public Safety officers would not be able to adequately respond to an "active shooter situation" on campus, such as the recent tragedies at Northern Illinois University and Virginia Tech.
"Princeton's security plan eliminates an extremely valuable resource by not properly equipping Princeton University police officers with the necessary tools to protect themselves and the community," he wrote.
Uddyback-Fortson says the union is not prohibited from filing another complaint.
"There's nothing that says that they can't file again," she said.
E-mail to a friend

All About U.S. Occupational Safety and Health Administration • Princeton University