From Terry Frieden
CNN Justice Producer

WASHINGTON (CNN) -- The Internal Revenue Service is taking the unprecedented step of seeking Swiss bank records in search of what it suspects could be up to $20 billion worth of assets hidden by U.S. taxpayers.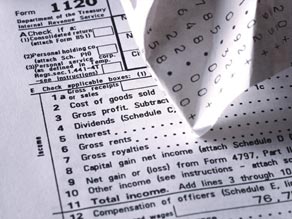 The Justice Department is seeking Swiss bank accounts of Americans who may be hiding assets.
Justice Department lawyers said late Monday that they had filed court documents in Miami, Florida, asking a judge to allow the IRS to get information from the banking giant UBS.
U.S. investigators are seeking permission for the first time to serve what are called "John Doe" summonses to obtain information about possible tax fraud against taxpayers whose identities are not known.
Information stemming from a guilty plea by a former UBS banker last week in Miami suggests the Zurich-based bank had "undeclared" accounts of U.S. taxpayers estimated at about $20 billion. Court documents indicate the IRS is interested in gaining information about taxpayer accounts at UBS during the years 2002 to 2007.
Deputy Assistant Attorney General John DiCicco said the U.S. government is trying to cooperate with the Swiss government and the bank. But he added, "We are prepared to seek enforcement if that process is not successful."
U.S. tax laws require any accounts abroad worth more than $10,000 to be reported -- and penalties call for up to half of the amount in a hidden account to be forfeited.
A Justice Department official said government tax attorneys have no estimate how many taxpayers may be hiding funds.
"Offshore accounts harbor billions of dollars and people should take notice that the secrecy surrounding these deals is rapidly fading," IRS Commissioner Doug Shulman said in a written statement released through the Justice Department.
E-mail to a friend

All About Internal Revenue Service • U.S. Department of Justice