A stay in Florence won't be easy on your wallet. But pick with care, and you can still get a good bang for your buck.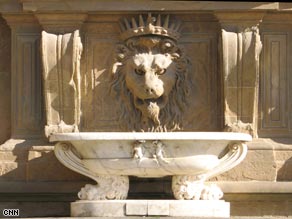 A stay in Florence may take up the lion's share of your budget
If you're looking for historic opulence smack-bang in the center of Florence, the Hotel Helvetia and Bristol on the Palazzo Strozzi hits the spot. Equally central, but tucked away on a sidestreet, is the Ferragamo family's Gallery Hotel Art, a swish boutique hotel that's as effortlessly stylish as its owners.
Central, charming but more modestly priced, Johanna & Johlea own a set of sweetly furnished family-run guesthouses. Those on a budget should check out Il Ghiro, a reasonably priced, and reasonably central, hostel.
More independent travelers might want to rent an apartment -- Pitcher Flaccomio has a good central selection, while Relais Piazza Signoria offers simple, modern apartments.
......................
Florence City Guide:
Where to stay | What to see | Where to be seen | Where to eat | Where to shop

......................
Do you agree with our Florence picks? Send us your comments and suggestions in the "Sound Off" box below and we'll print the best.
E-mail to a friend