(CNN) -- Brazilian midfielder Geovanni has signed a two-year contract with English Premier League newcomers Hull City.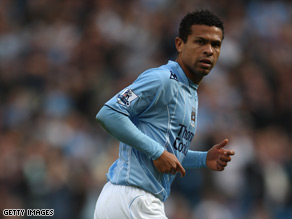 Hull manager Phil Brown believes that their signing of Geovanni is a 'tremendous coup'.
The 28-year-old former Barcelona player was released during the summer after failing to live up to expectations at Manchester City but Hull manager Phil Brown was enthusiastic about the signing.
"We wanted to see what his physical condition was like and we wanted to see whether he was ambitious," Brown told the club's official Web site.
"We always knew there was a player in there. The first time I watched Geovanni play was when he was at Barcelona in a game against Liverpool at Anfield.
"I've only just spoken to him about that particular match, which also featured the likes of Patrick Kluivert, Rivaldo and Luis Enrique.
"And to have someone from that fixture now playing for Hull City is a testament to just how far we've come as a club. I think it's a tremendous coup for the football club to have him on board and I'm certainly looking forward to working with a Brazilian international."
Geovanni has joined the Hull squad for pre-season training in Italy.
He is Brown's second summer signing after forward Craig Fagan, who played on loan at the club last season, agreed a permanent move from Derby.
E-mail to a friend