By Campbell Brown
CNN

Editor's note: Campbell Brown anchors CNN's "Campbell Brown: No Bias, No Bull" at 8 p.m. ET Mondays through Fridays. She delivered this commentary during the "Cutting through the Bull" segment of Monday night's broadcast.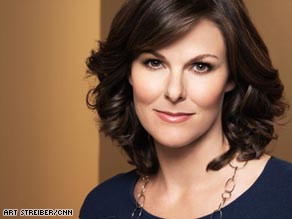 CNN's Campbell Brown says some students may have to drop out of college because of the financial crisis.
(CNN) -- It feels a little bit right now like we are all in a suspended state.
We are waiting for President Bush to leave office, waiting for Obama to take over, waiting for the automakers to come up with a bailout plan, waiting for the credit markets to unfreeze, waiting for the other shoe to drop in this terrifying economic environment.
All of us are trying to be patient to let all these various actors either depart or take the stage, to let all these various bailout plans do what they are supposed to. But while we wait, there are a lot of people falling through the cracks.
I was really struck by one college student telling his story to NPR over the weekend.

Watch Campbell Brown's commentary »
He owes the University of Arkansas $2,000 dollars. He has just a few weeks until the end of this semester to pay what he owes the school or he has to drop out.
He was counting on a bank loan, but with the credit freeze he can't get one. He's hardly the only one.
'No bias, no bull'
Get the latest on the day's main events on "Campbell Brown: No Bias, No Bull"
8 ET Monday through Friday on CNN

It is the topic du jour in dorm rooms right now as students pack up for the Thanksgiving holiday.
How many of them won't be coming back because they can't get loans to cover tuition or their basic expenses?
Paying off years of student loan debt might be a struggle at times, but not being able to get a student loan in the first place is a disaster.
Don't Miss
We are all trying to be patient, but letting the education of our young people fall by the wayside right now is truly a disaster for all of us.
The opinions expressed in this commentary are solely those of Campbell Brown.
E-mail to a friend

All About National Economy • Student Loans