By Campbell Brown
CNN

Editor's note: Campbell Brown anchors CNN's "Campbell Brown: No Bias, No Bull" at 8 p.m. ET Mondays through Fridays. She delivered this commentary during the "Cutting through the Bull" segment of Thursday night's broadcast.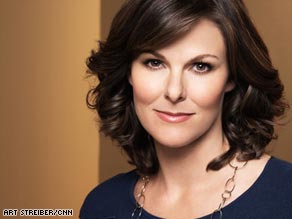 CNN's Campbell Brown says Congress should require a plan from Big Three automakers before giving out money.
(CNN) -- I just mentioned today's big development in Washington: Democrats are demanding the automakers tell them what they mean to do with the billions they're begging for.
"Until they show us the plan we cannot show them the money," said Rep. Nancy Pelosi on Thursday.
Now there is a stroke of genius: asking for a plan. Why didn't anyone think of this before? To say, you know, before we give you tons of money, you've got to tell us what you're going to do with it. That way we can decide whether we ought to give you the money or not. Because, if it's a good plan, if it makes sense, then that's one thing; whereas if it's a bad or stupid plan, then that's something else again.
'No bias, no bull'
Get the latest on the day's main events on "Campbell Brown: No Bias, No Bull"
8 ET Monday through Friday on CNN

Either way, the decision to dole out the dough will actually be based on what you might call "judgment" and "thinking" rather than the "what the heck" principle we seem to have been using up to now.

Watch Campbell Brown's commentary »
It's a bull's eye. Whichever Congressional genius came up with this bold idea -- the idea of demanding to know what automakers mean to do with the money they're asking for -- deserves a Nobel Prize.
Just imagine having the smarts to say, after being asked for 25 billion bucks, "um ... what for?"
Now we're getting somewhere.
The opinions expressed in this commentary are solely those of Campbell Brown.
E-mail to a friend

All About U.S. Congress • Nancy Pelosi