By Jen Haley
CNN
(CNN) -- Deadlines are everywhere. But if you miss one of these, it can bite you in the wallet.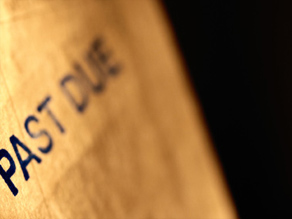 Credit card late fees have increased more than 162 percent since 1995, according to a government report.
Credit card fees
Christine McGarvin lives on disability and Social Security checks.
Because of her limited income, the Medford, Oregon, resident doesn't have room for errors that could cost her extra money. "As soon as I get my check, I pay my bills," McGarvin says. That habit made her feel immune to late fees.
But when her credit card company changed its statement closing date, she found herself saddled with a $38 late-payment fee.

Watch how to avoid hidden fees »
"I was just infuriated. I couldn't believe it," McGarvin says. She thought that if she explained to the bank that she had always made payments on time, it would understand and credit her account. She was mistaken.
"They said they didn't care, that it was my responsibility," McGarvin says.
With billing cycle dates subject to change at any time, and grace periods shrinking, keeping track of credit card billing changes can be a challenge.
There was a time when you got a 30-day grace period, says Curtis Arnold of Cardratings.com, a credit card information Web site. That was reduced to 25 days. And in the past two to three years, it's more like 20 days.
"One of the reasons due dates are getting shorter is because card issuers want more consumers to pay online," Arnold says. "It's more cost-effective."
But shorter deadlines aren't cost-effective for consumers. Late fees have increased more than 162 percent since 1995, according to a recent report by the Government Accountability Office. The average late fee currently is between $28 and $39, Arnold says. Late payments could also result in your interest rate rising to more than 30 percent.
If you pay credit card bills by mail, you can prevent late fees by sending payment within two or three days of receiving a statement.
For online bill payments, make sure you leave enough time for the electronic transaction to take place. Most credit card issuers will give you credit for the payment if it's made by 3 or 5 p.m. ET, but after that, you could be risking a late fee.
However, you don't always have to be a slave to credit card deadlines. Most issuers will let you change your due date to a time in the month that better suits you, Arnold says. All it takes is a phone call or a letter ahead of time.
On the other hand, credit card issuers can also change your payment due date at any time -- but they should provide you with ample warning. Discover Card, for example, gives two months' notice if the deadline changes. Make sure you comb through the fine print in your credit card statements.
Of course, that's easier said than done, McGarvin says.
"It's, like, point-three font," she says. "Are you going to read the fine print? I never read those things. If you're my age, you need the trifocals to see it."
Unexpected triggers
Just because you're hit with a late payment doesn't mean there's no recourse, Arnold says. If you've been paying your bills on time and you've been a good customer, you can usually get that late fee waived by calling customer service and asking to get the fee removed. Highlight how long you've had the card and how you normally pay your bills on time. This doesn't work for everyone, but you have nothing to lose.
Sometimes, even if you do pay on time, other slip-ups -- such as paying your parking tickets late or not returning your library books on time -- could trigger a higher interest rate on your credit card. This practice, known as universal default, can result in credit card issuers raising your interest rate if your credit score drops; in some cases, interest rates can exceed 30 percent. Many issuers have distanced themselves from universal default, but a handful of credit card companies continue the practice.
Financing fees
Retailers may call out to you with promises of "buy now, pay later" offers. But what's not so obvious is what happens if you don't pay the balance in full by the due date. Namely, you'll be socked with heavy fees.
Interest rates can be close to 39 percent, says credit expert John Ulzheimer, and sometimes, that interest rate is retroactive. So even if you've paid off most the balance by the due date, your interest rate will apply to your beginning balance.
Make sure you read the terms of your agreement carefully. The application should tell you who the financing company is and when you need to have the balance paid off.
Lost ATM/debit card fees
Losing your ATM or debit card is bad enough. But blow past some deadlines, and you could lose your entire savings -- and then some.
If you report the loss within two business days after your card is missing, you'll be on the hook for only $50 if someone uses your card. If you report the loss within two months, you can lose up to $500. More time than that, and your risk is unlimited. That means you could lose all the money in your account, plus the maximum amount of money in your overdraft line of credit.
Student loans
When it comes to college, paying attention to deadlines can really pay off. You can send in the Free Application for Federal Student Aid beginning January 1. The sooner you send in your application, the better, says Mark Kantrowitz of the online student loan resource Finaid.org. Even though the deadline to get in the FAFSA is June 30, many states have a February/March deadline.
Don't wait until you submit your tax returns to get the FAFSA in. Instead, look at last year's return and use this year's pay stubs to get an estimate of your return. You can always correct your tax return later.
Getting your federal application in sooner means you may qualify for state aid and grant programs. Even if you don't think you qualify for need-based financial aid, you should still complete the FAFSA form. Remember, there are a lot of federal programs, like the unsubsidized Stafford and PLUS loans that are not need-based.
And don't forget about scholarship deadlines, many of which are in the fall and the spring. Start applying as a high school senior, early in the semester, Kantrowitz says. Often, these scholarships have prerequisites, like writing an essay or getting letters of recommendation. Get your application in early, because missing deadlines is the best way to guarantee you won't get a scholarship. Check out www.finaid.org/ or www.collegeboard.com/ for a list of scholarship opportunities.
E-mail to a friend

All About Student Loans • Consumer Credit and Debt • Personal Finance