By Jen Haley
CNN
(CNN) -- You can sign up today to receive free credit monitoring services from the credit bureau TransUnion due to a settlement the company reached on a class-action lawsuit.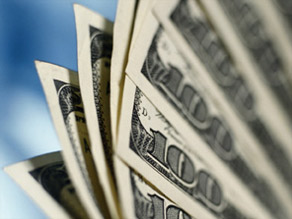 The credit monitoring service offered by TransUnion is worth $59.75, according to the settlement.
Your credit score is the magic number that lenders use to determine what interest rate you will get on a loan. Want to see your score for free, anytime you wish? How about free 24-hour credit monitoring services for up to a year?
You may be eligible for these services if you had an open line of credit from January 1, 1987 until May 28, 2008. That means if you received a car loan, opened a department store credit card or took out a student loan in the past 21 years, you'll qualify.
This credit monitoring service will give you unlimited access to your credit report and your TransUnion credit score. You'll also get a notice by e-mail if there have been any significant changes to your credit report, like delinquent accounts or if someone tries to open an account in your name.
There are two kinds of service that you can choose:
Basic service: This would provide six months of the credit monitoring service with unlimited access to your TransUnion credit report and TransUnion credit score. According to the settlement, this has a retail value of $59.75. If you select this service, you'll also be able to apply for a cash payment from the settlement fund.
Enhanced service: This would provide nine months of credit monitoring services, plus a mortgage simulator service. This simulator lets you see what your mortgage rate would be based on your credit score. The service also includes access to your insurance score. This is the score that some insurance companies use to determine your rate. This option is valued at about $115.50. If you select this option, you will not be eligible for a cash payment.
But some experts say the value of this benefit is limited.
"The score you're being shown isn't your FICO score," says credit expert John Ulzheimer. And the FICO score, established by Fair Isaac, is the score that most lenders look at when extending credit. The difference between your TransUnion credit score, called TransRisk, and your FICO score won't be drastic.
But, there could be a difference of 40-50 points, says Ulzheimer.
Another problem is that there aren't many lenders who use this credit score, says Ulzheimer. In fact, he speculates that less than 5 percent of lenders will use it.
"Small lenders like credit unions or local banks may look at this score," he says.
There are simulated credit scores that you can get for free without having to give away personal information. Check out bankrate.com or credit.com. And of course, you can get your credit report from all three credit bureaus for free every year at AnnualCreditReport.com.
The value in this kind of offering is that you can get an estimate of your credit standing.
Consumer advocates are concerned this could cause confusion.
"I expect there are lots of people under the impression that they have excellent credit [who] get shocked when they get a car loan for much more than those with truly excellent credit would receive," says Joe Ridout of Consumer Action, a nonprofit consumer advocacy organization.
However, consumers will benefit from having their credit monitored for free.
"TransUnion has a reputable monitoring service," says Ulzheimer. Sometimes consumers will like the experience of being updated on their credit report. Other consumers will just shrug. In the end, it's nice to have free three months of anything.
The deal ends a class-action lawsuit that was filed after TransUnion sold customer information in the form of marketing lists to other businesses. The company says it discontinued that practice in 2001. TransUnion denied any wrongdoing.
Under the terms of the agreement, the company will set up a $75 million fund to spread the word about the settlement and to pay attorneys and other claims.
You can file your claim beginning June 16. Go to the Web site at www.listclassaction.com. You can also call the TransUnion settlement number at (866) 416-3470.
E-mail to a friend

All About Consumer Credit and Debt • TransUnion LLC