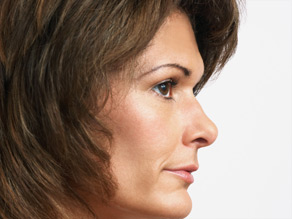 HPV DNA test is recommended for women over the age of 30, because everyone who has sex is exposed to HPV.
Overview
A staggering 99 percent of all cervical cancers are caused by the human papillomavirus (HPV), according to the American Cancer Society. For 50 years, the Pap test has been the gold standard for detecting cervical cancer. But there's a new kid on the block: the HPV DNA test.
Like the Pap test, it consists of a simple swab taken during a pelvic exam. Unlike the Pap, it is an objective test read by a machine and results in a positive or negative result. A Pap smear is subjective in that it is read and interpreted by a cytopathologist.
A McGill University study published in the October 2007 issue of the New England Journal of Medicine looked at more than 10,000 women and found the HPV test correctly found 95 percent of cervical cancers, while the Pap test only found 55 percent. But there are downsides. The HPV test resulted in more false-positives than the Pap test, it is not widely available yet and it may not be covered by insurance. It also is recommended only for women 30 and older. That's because virtually everybody who has sex is exposed to HPV, but the vast majority of HPV infections just flush out of a woman's body. By testing women 30 years and older, the number of transient infections that lead to a positive result are reduced.
Questions and answers
It still sort of feels like an extra test. Won't a simple Pap test tell me if I have HPV?
Elizabeth Cohen, CNN medical correspondent: The Pap test will usually tell you if you have any changes in the cervix cells that could be caused by HPV. This is the most important information for you and your doctor to know. For now, the American Cancer Society says women should be screened using the Pap test, or Pap plus the HPV test if she chooses, stating that together the HPV test and the Pap test are 100 percent effective at detecting cervical lesions.
What if your HPV test comes back positive? What does that mean?
Right now, you can't go to your doctor and say, "I want only the HPV test." You can take the HPV test only in combination with a Pap. If your Pap test is negative, but your HPV test is positive, it does not mean you have (or are going to get) cervical cancer. Your doctor will want you to repeat both tests in six to 12 months, and if it's still positive, he or she will refer you for more tests. If both your Pap and HPV tests are negative, you have to be tested only once every three years, so that could save you a trip to the doctor.
If you get the HPV vaccine, do you still need the HPV test?
Yes. The vaccine doesn't protect against all cancer-causing types of HPV, so routine screening is still necessary. And I just have to share this statistic: Of all the women in the United States who have cervical cancer, 60 percent of them have never been screened or hadn't been screened in five years. If you take anything away from my report, let it be that most cervical cancers can be prevented. Get screened.
E-mail to a friend


Background
CNN spoke with Dr. Brian Slomovitz, an assistant professor, Division of Gynecologic Oncology in the Department of Obstetrics and Gynecology at New York Presbyterian/Weill Cornell. Here are excerpts from that conversation.

CNN: How accurate is the HPV DNA test?

Dr. Slomovitz: It's good and necessary in the right population of patients. It's good for women over 30. The test is often positive in women younger than 30 years old, but 80 percent of the time it goes away on its own. It's not HPV we worry about, it's the persistent HPV infections, the ones not cleared by the body's immune system.

CNN: Why does a woman need a Pap test and an HPV test?

Dr. Slomovitz: Remember these are both screening tests. The Pap has 55 percent sensitivity; it misses a lot of lesions. But it has high specificity. The HPV DNA test has 95 percent sensitivity. It gets most of the lesions that are positive, but its specificity is less.

CNN: So with less specificity, will you have a lot more women getting procedures who don't need them?

Dr. Slomovitz: A downside of HPV testing is it will send more women for future testing than needed.