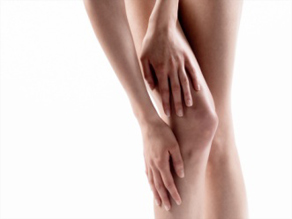 Arthroscopic surgery is not appropriate for all patients with knee conditions, says one doctor.
Overview
Nearly one in five people in the U.S. has some form of osteoarthritis. The condition, which can affect joints, can cause severe pain and limit mobility. Arthroscopic surgery is a common form of treatment for OA of the knee, but studies on its effectiveness have shown varying results. A new study finds that arthroscopic surgery may not be the answer for many patients with OA of the knee.
Questions and answers
A new study looks at whether knee surgery is the answer for treating patients who suffer from arthritis, or whether rehabilitation can achieve the same thing. What can arthritis sufferers to do if they have knee problems?
Dr. Sanjay Gupta, chief medical correspondent: The study looked at patients who suffered from osteoarthritis of the knees. Osteoarthritis is the wearing down of cartilage in the joint, sort of like the treads on a tire wearing down. Cartilage is the cushion in the joints, so the pressure on the bones with less cartilage causes pain.
They looked at two groups of patients: those who had surgery and rehab and those who took medication with rehab. And they found patients who had surgery really did a little better the first three months after surgery, but after that didn't do much better then those who were only on medication.
Orthopedists we talked to, including the American Association of Orthopedic Surgeons, said the study was a good one but had some weaknesses, because arthritis of the knee is often accompanied by other knee problems, like symptomatic meniscal tears, which are tears in the shock absorbers of the knees, and they didn't feel the study took those cases into account.
There are really three ways to medically treat arthritis of the knee: through medication, rehabilitation, and surgery.
Surgery is usually done arthroscopically. The advantage of arthroscopy over traditional open surgery is that the joint does not have to be opened up fully. Instead, only two or three small incisions are made.
Traditionally, according to the AAOS, patients who suffer from osteoarthritis and also have other conditions, like the meniscal tear we mentioned, can benefit from this surgery, because even the strongest of medications and rehab can't relieve the pain.
And it also depends on the severity of the osteoarthritis. In some cases, patients have so little cartilage that it's almost bone on bone. In those cases, more complicated surgery like knee replacements might be an option.
So it really depends on how severe and what type of knee problems you have. As one doctor put it, arthroscopic surgery is not appropriate for all patients with knee conditions, just as open-heart surgery is not for all patients with cardiac disease.
So let's say surgery is not an option. You mentioned medication and rehabilitation. Are there any other alternatives for arthritic joints?
The Arthritis Foundation has a self-help program that teaches people with arthritis how to manage the pain and challenges that arthritis imposes. The course has been shown to lead to a 40 percent reduction in pain.
Control your weight: Losing 15 pounds can cut knee pain in half. Maintaining a healthy weight also can lower a person's risk of osteoarthritis.
Get off the couch: Many people think that physical activity can worsen arthritis, which is not true. Physical activity can help decrease symptoms of osteoarthritis. In addition, physical activity is an important part of losing and controlling weight, and it helps keep bones, muscles and joints healthy.
So this is not the same operation that athletes like Tiger Woods or Tom Brady might have?
No. Osteoarthritis affects the cartilage in the knees. What they experienced was a tear to the anterior cruciate ligament, or ACL, and the solution is a totally different procedure.
E-mail to a friend


Background
CNN interviewed Dr. David Johnson at the Washington Hospital Center, an orthopedic surgeon and knee specialist who has worked with Olympic and other elite athletes.

Johnson: It's a good study. ...They were trying to work off the Texas study back in 2002 ... and they only looked at people who had osteoarthritis without other conditions like meniscus tears ... so it really takes out a huge population that can definitely benefit from surgery.

They found surgery actually helped the first three months and then the effects waned. As the editorial pointed out, surgery is not for everyone. ... It really depends on the knee's condition. Even though you can get a meniscus tear at 20, they usually come more with age, because they get brittle. ... These are the pads on the side of the joints that protect it, and if they tear, it can be brutal. ... Combine that with osteoarthritis and you've got a lot of pain.

So, although the study was well done, it goes for the middle-ground patient, and not the extremes which we see a lot. That's where the real pain comes in.