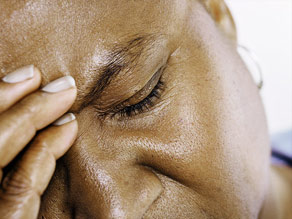 Not every menopausal woman needs medicating, but don't stigmatize women who need relief, says Dr. Gupta.
Overview
For the 150,000 American women entering menopause each month, the mood swings, hot flashes and libido changes that often accompany a drop in estrogen can leave them feeling like they need help. In the past, hormone replacement therapy was often used to help ease symptoms, but compelling research has shown a significant drop in breast cancer cases among women over 50 after they stopped hormone therapy. This leaves many women asking, how do I manage menopause?
Questions and answers
Does menopause really need medicating?
Dr. Sanjay Gupta, CNN chief medical correspondent: According to the American College of Obstetricians and Gynecologists, certain women should not take hormones such as those with a history of breast cancer or those who smoke.
As for taking a short course of hormones, we spoke to the doctor who co-wrote the guidelines for the American College of Obstetricians and Gynecologists on hormone therapy and she said, "If it ain't broke, don't fix it" meaning, unless a woman really feels she needs help, she shouldn't take medicine.
However, that same doctor said while it's wrong to believe we need to medicate every menopausal woman, it's also wrong to stigmatize the women who feel they need relief, including those who need sleep medication or antidepressants.
ACOG stresses there are also natural ways to improve menopausal symptoms, including exercise, specifically weight training, and a proper diet rich in calcium.
E-mail to a friend


Background
CNN spoke to Dr. Louann Brizendine at the University of California -- San Francisco Women's Mood and Hormone Clinic.

Brizendine says when women reach about 51 years old; they experience a seismic shift in hormones, though not every woman will experience dramatic shifts in mood.

Brizendine: The biggest complaint in my office is often intense irritability, decreased libido and lots of times -- mood fluctuations.

Our estrogen and progesterone starts to have our brain fluctuating on a wave up and down of estrogen and progesterone throughout our menstrual cycle, so that changes our reality.

Brizendine prescribes hormones just to get over the transitional "bump" of menopause and also antidepressants.