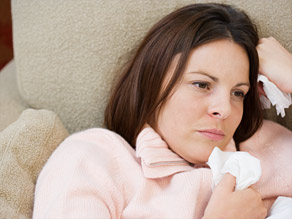 People with severe depression may benefit from deep brain stimulation.
Overview
Long-term outcome research indicates that deep brain stimulation holds promise for the treatment of intractable major depression and obsessive-compulsive disorder, a frequent companion illness. The technique targets a specific node in the cerebral cortex. When that one region is stimulated, the effects spread throughout the frontal lobe of the brain.
Inspired by the success of DBS in treating the tremors associated with Parkinson's disease and movement disorders, researchers at the Cleveland Clinic used deep brain stimulation on 17 severely depressed patients. Those treated with deep brain stimulation had a 50 percent decrease in depressive symptoms after 12 months. Patients also reported a better ability to function, improved short-term memory and improved quality of life. The study was announced in May 2008.
Questions and answers
Is DBS like electroconvulsive therapy?

Electroconvulsive therapy is a treatment for severe mental illness in which a brief application of electric stimulus is used to produce a generalized seizure. It's been used for some 45 years, but is still controversial. Researchers say DBS is much more selective than ECT. It does not induce seizure and it targets one node of the brain.
Researchers aren't reporting the types of side effects that can occur with ECT, including hemorrhages, infections or other neurological deficits such as cognitive and memory loss. But DBS and ECT are similar in that both would be used on depressed patients who are resistant to treatment, can't function, and are at a much higher risk of suicide.
E-mail to a friend


Background
"Depression is a physiological disorder, and basically we are regulating the abnormal signals to (the) brain causing the depression," says Dr. Ali Rezai, director of the Center for Neurological Restoration at the Cleveland Clinic in Ohio. Rezai conducted the research along with scientists from Butler Hospital/Brown Medical School, Massachusetts General Hospital and Harvard Medical School.

"This research substantiates earlier findings which indicate DBS holds promise and hope for select patients suffering from severe and treatment-resistant major depression," Rezai said. "I feel that as we learn more about this rather new technology, efficacy will continue to improve."

"This sort of study opens the door to applying DBS to all sorts of psychiatric conditions, even eventually Alzheimer's disease and morbid obesity," said Dr. Michael Schulder, spokesman for the American Association of Neurological Surgeons and president of the American Society for Stereotactic and Functional Neurosurgery. He stressed that all studies on patients with psychiatric disorders need to be conducted carefully and with proper scientific rationale.