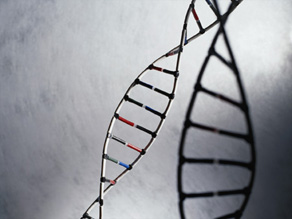 A new DNA test can detect prostate cancer early, which is the best way to prevent deaths from the disease.
Overview
More than 25,000 American men will die from prostate cancer this year. But prostate cancer can be treated successfully if the disease is caught early. A blood test that can detect whether a man is at high risk for developing prostate cancer is on the horizon. The study was published in the February 28, 2008, issue of the New England Journal of Medicine.
Questions and answers
How does this new test work and is it better than the PSA, which is the standard test for prostate cancer?
Dr. Sanjay Gupta, CNN chief medical correspondent: It's based on genetics. Scientists have designed a DNA test that can identify five gene markers for hereditary prostate cancer, and if a man carries those markers and a family history of the disease, it raises his risk more than nine times compared with men who don't carry those markers. That means this test can be used on young men to let them know whether they should take steps to prevent a possible case of prostate cancer later in life. If you have these markers, this doesn't mean you have cancer. It just means you are more likely to develop it. The PSA is a test that actually detects problems already developing in the prostate. Many men who have high PSA scores already have cancer of the prostate or are on the verge of it being diagnosed.
This DNA test could be used by any man at any age to give him an idea if he's at risk for developing prostate cancer. Men send a saliva sample to the lab and they send back the results. It's very simple.
When will we be seeing it in our doctor's office?
When CNN spoke to Proactive Genomics co-founder Dr. Jianfeng Xu on September 22, 2008, the test was still not available, and the researchers were having meetings to determine when it could be released. They hope to eventually sell it to drug stores and pharmacies so men can take it in their homes. You can check out the test on their Web site at http://www.proactivegenomics.com.
Background
Proactive Genomics was founded by researchers at Wake Forest University School of Medicine with the idea they could design tests that can prevent common diseases like prostate cancer.
CNN spoke to Xu, professor of public health and cancer biology at Wake Forest University School of Medicine in January 2008. Here's what he said:
Xu: This is a marker test that will let men know if they are at high risk for developing prostate cancer disease. It is not to tell them they have cancer, but that they may develop it later in life. We recommend that all men take the test. The test is especially important for men who have a family history of the disease. It can give a man an advantage to know he's at risk and he can start taking steps to avoid prostate cancer. It's a DNA test, so a blood sample or saliva sample will work.
Men give a saliva sample. They send it to our lab and we send back the results. This is not meant to scare men, but to let them know where they stand when it comes to prostate cancer and work towards preventing it. Prevention is the key to surviving prostate cancer. Men should not be dying from it, but they are, because they don't go to the doctor until it's too late, until the prostate cancer is spread.
E-mail to a friend