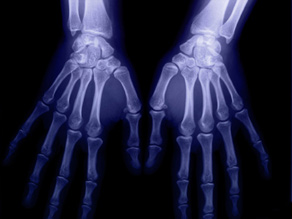 Fosamax is prescribed to prevent and treat osteoporosis, in which bones become thin and weak.
Overview
Women who have used the bone-building drug Fosamax are nearly twice as likely to develop the most common kind of chronically irregular heartbeat as those who have never used it. Patients, especially those with family history of heart problems, should talk to their doctor about whether the drug is the appropriate option for them. The study was published in the Archives of Internal Medicine in April 2008.
Questions and answers
What problems did the study find with Fosamax?
Dr. Sanjay Gupta, chief medical correspondent: Researchers found that women who take Fosamax have an 86 percent higher risk of developing atrial fibrillation, an irregular heartbeat, than those who have never taken the medication. University of Washington scientists estimate that approximately 3 percent of new atrial fibrillation cases in the group they studied may have been due to Fosamax use.
What is atrial fibrillation?
Gupta: In atrial fibrillation, the heart's two small upper chambers, the atria, quiver instead of beating effectively. Blood isn't pumped completely, which can cause it to pool or clot. If a piece of a clot in the atria leaves the heart and lodges in an artery in the brain, it can cause a stroke. About 15 percent of strokes occur in people with atrial fibrillation. In most cases it isn't necessarily life-threatening. But it can cause palpitations, fainting, fatigue, or congestive heart failure.
Do they know what it is about Fosamax that causes this condition? What should patients do if they are on the drug?
Gupta: Scientists believe these drugs, called bisphosphonates, may disrupt the way our bodies regulate protein. They may also trigger inflammation and raise nutrient levels. All of these affect the chambers of the heart, causing an irregular heartbeat. This isn't the first study to find a relationship between bisphosphonates and atrial fibrillation. A study published in the British Medical Journal found there was no relationship between drugs such as Fosamax and abnormal heartbeats, so it's really up to the individual to talk to her doctor on how to handle it. Even researchers in this study said, "For most women at high risk of fracture, [Fosamax's] benefit of reducing fractures will outweigh the risk of atrial fibrillation." But they recommend that women with a family history of heart disease, diabetes or obesity talk to their doctor about other options for treating osteoporosis.
What are some of the other treatment options?
Gupta: Vitamin and mineral supplements, such as calcium and vitamin D, have been proven to be effective in the management of osteoporosis. Studies suggest that vitamin D alone can reduce fractures and bone cracks in osteoporosis patients by as much as 25 percent. Exercise can also help strengthen bones. Your doctor can suggest an exercise regimen that will not put undue stress on already compromised bones. Hormone therapy has been thought to help with osteoporosis. But as we've learned over the past few years, hormone therapy has its own set of side effects, including the risk of some cancers and other heart problems.
E-mail to a friend


Background
Ron Rogers, Merck spokesman: This is not the first time a study of this nature has come out. But ... the British Medical Journal published a study that found no relation between atrial fibrillation and bisphosphonates. So it's all the way you look at the information. We recommend that patients talk to their doctors ... that's the best way of handling this ... but we stand behind our medication and the clinical studies that were conducted.


All About Fosamax • Congestive Heart Failure