WASHINGTON (CNN) -- As an intern 20 years ago, Dr. Sandy Christiansen said, she was repeatedly denied the opportunity to perform some medical procedures that other interns performed.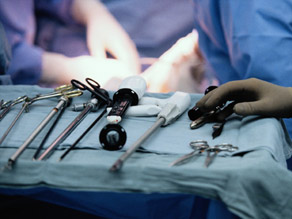 Federal laws bar hospitals from discriminating against those who refuse to perform certain procedures.
When she asked why one intern could do those procedures and she couldn't, she said, her superiors told her it was because that intern had been "working hard on the abortions and you haven't, so she gets that perk."
Christiansen, an obstetrician and gynecologist, is opposed to abortion. A medical consultant for a pregnancy resource center in Frederick, Maryland, she has never performed an abortion and has never referred a patient to an abortion clinic.
"Just in the same way that my conscience would not allow me to perform an abortion, I wouldn't ask another colleague to do that," she said.
A new federal regulation is aimed at protecting the rights of health-care providers like Christiansen who refuse to participate in a procedure such as abortion because of their moral or religious beliefs.
The regulation was issued by the Department of Health and Human Services in an effort to get it on the books before President-elect Barack Obama's administration begins with his swearing-in January 20.
"Doctors and other health-care providers should not be forced to choose between good professional standing and violating their conscience," said Mike Leavitt, head of the Department of Health and Human Services.

Watch Dr. Sanjay Gupta with more on the moral debate »
Critics of the measure, however, argue that existing laws already protect health-care professionals who refuse to provide care because of their beliefs.
The new rule, they claim, goes further by specifying that all health-care workers -- from doctors to hospital janitors -- may refuse to provide services, information or advice to patients based on their moral objections. Those objections, critics say, could cover anything from abortions to fertility treatments to stem-cell research.
"This regulation explicitly allows that doctor, that nurse or any other health care provider to withhold information from a patient trying to make a medical decision," said Adam Sonfield, a senior public policy associate with the Guttmacher Institute. The organization is focused on sexual and reproductive health research, policy analysis and public education, according to its Web site.
But, Leavitt said in a statement this summer, "Freedom of expression and action should not be surrendered upon the issuance of a health-care degree."
An HHS statement issued Thursday says that "over the past three decades, Congress enacted several statutes to safeguard the freedom of health-care providers to practice according to their conscience. The new regulation will increase awareness of, and compliance with, these laws."
In addition, although federal laws bar institutions such as hospitals from discriminating against those who refuse to perform certain procedures or provide referrals for patients, the new rule is intended to make sure federal money doesn't go to providers who violate those laws.
The American Nurses Association says it already has a code of ethics in place. The group believes patients should make the decisions on care based on their own beliefs -- not those of the health-care provider.
"We don't make God-like decisions. ... That's not what it's about for us. It's about helping the patient make their own decision," said Mary Jean Schumann, director of nursing practice and policy for the ANA. "No one appointed us to be the ultimate person to pass judgment."
HHS said, in the preamble to the new regulation, that providers are encouraged to engage patients in "full, open and honest conversations" to disclose what services they do or do not provide.
"While it would strengthen provider conscience rights, the regulation would in no way restrict health-care providers from performing any legal service or procedure," the department said in a written statement. "If a procedure is legal, a patient will still have the ability to access that service from a medical professional or institution that offers it."
"Many health-care providers routinely face pressure to change their medical practice -- often in direct opposition to their personal convictions," said Adm. Joxel Garcia, HHS assistant secretary of health.
"During my practice as an ob-gyn, I witnessed this firsthand. Health-care providers shouldn't have to check their consciences at the hospital door. Fortunately, Congress enacted several laws to that end, but too many [providers] are unaware these protections exist."
Christiansen said she is not playing God, just trying to follow her personal code of ethics along with the Hippocratic Oath.
"Why would you want to eliminate people who have these certain health beliefs and conscience from a particular field of practice?" she asked. "Frankly, it's all the more reason to hold them there."
E-mail to a friend

CNN's Sanjay Gupta and Val Willingham contributed to this report.
All About Health Care Policy • U.S Department of Health and Human Services